Apr
24
Posted By
on April 24, 2014 in
11 Terms to Know when Shopping for Commercial Insurance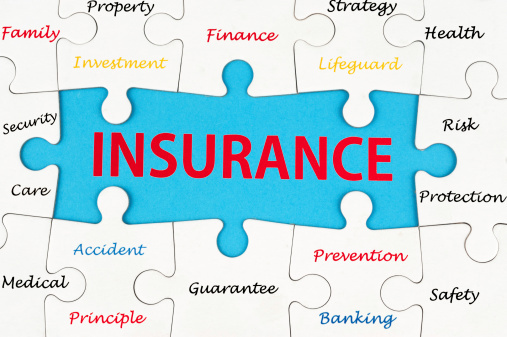 Are you familiar with commercial insurance terms?
If you're shopping for commercial insurance, then you'll be inundated with phrases that you might not have heard before. For most of those phrases, Google is your friend. However, if you're just beginning your search for commercial insurance, then you should familiarize yourself with some terms that you're likely to hear or read.
1. Actual Cash Value
The Actual Cash Value (ACV) is the amount of money that is necessary to replace property that has been destroyed or damaged. The value is calculated based on how much the property was worth when it was destroyed, which is probably a lot less than when it was purchased.
2. Additional Insured
The Additional Insured is a person or legal entity (e.g., a corporation) that is not automatically covered by the policy, but is specifically named in the policy for certain protection. This is often done to protect third parties that might be in a business relationship with the named insured.
If you're in need of a great broker right now, feel free to contact us. We have a proven track record of providing quality insurance to businesses like yours.
3. Binder
The Binder is a written declaration that the insurance policy is in force, even if the named insured hasn't paid the premium yet.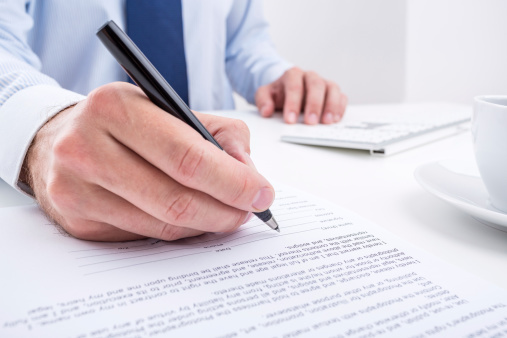 A binder is a guarantee of coverage
4. Boiler and Machinery Insurance
Boiler and Machinery Insurance doesn't just cover companies that own boilers. It's basically a policy that covers companies in the event of a "mechanical breakdown" or an "equipment breakdown." It includes coverage for telephone equipment and high-tech information systems.
5. Business Interruption Insurance
As the name implies, Business Interruption Insurance provides coverage in the event that loss of property or damage cause the business operations to come to a halt. Specifically, it provides reimbursement for rents, taxes, salaries, and other necessary expenses.
7. Electronic Data Processing Coverage
Electronic Data Processing Coverage is designed to cover computer equipment, including servers, hard drives, and network infrastructure.
8. General Aggregate Limit
This is the maximum amount that will be paid by an insurance policy no matter how many claims are issued.
9. Loss Control
This is the process that a company has in place to limit potential losses. Often it is referred to as loss prevention or safety engineering.
10. Named Perils Insurance
Named Perils Insurance only covers the company in the event of loss caused by perils or hazards specifically named in the policy. It's the opposite of an All-Risk Policy, which essentially covers everything except those perils that are excluded.
11. Umbrella Liability Policy
An Umbrella Liability Policy provides additional liability coverage beyond that which is provided by typical insurance policies.
There's a lot to look for in the fine print of the average commercial insurance policy. However, once you understand the terms and what they mean, you'll be in a better position to be certain that you have proper insurance.
If you'd like to learn more about commercial insurance, feel free to contact us. We're here to help.