Apr
16
Posted By
on April 16, 2014 in
6 Types of Business Insurance That You Should Have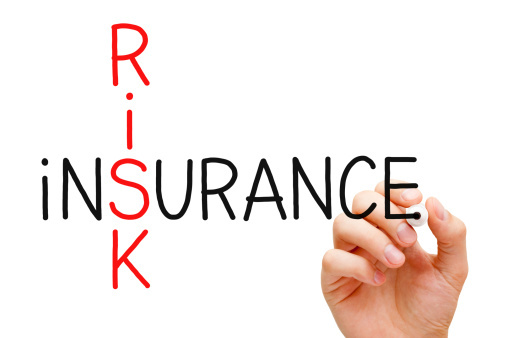 Some types of business insurance are indispensable
As a business owner, you have a lot of responsibilities. You need to ensure that your customer service is excellent, that your employees are happy, and that your business is profitable.
One way to maintain a profitable business is to provide financial protection for your assets. That's why quality business insurance is a necessity.
Here are a few types of business insurance that you should have.
1. General Liability Insurance
The point of general liability insurance is to pay damages against you that are awarded to a suing plaintiff by a court. For example, if you manufacture a product that hurts someone to such an extent that the person requires medical attention, that person could sue your business for the amount of the medical bills. If the suit is successful, your general liability insurance would cover the cost of those bills.
2. Professional Liability Insurance
If you have a service-oriented company, this insurance is a must. It protects your business in the event that someone alleges that your business didn't 1) didn't render services properly or 2) didn't render services at all.
3. Commercial Property Insurance
Does your business own real estate? If so, then property insurance is indispensable. It will cover your business in the event of property damages caused by an act of vandalism, a fire, or a natural disaster.

Business insurance is proactive risk management
4. Commercial Auto Insurance
Commercial auto insurance is for businesses with company vehicles that are used by employees. This insurance policy provides coverage in the event that damages are awarded against your business because of company vehicle accidents.
If your business doesn't own vehicles but your employees use their own vehicles to conduct business, then you still should have insurance. In that case, you'll want something called a non-owned vehicle liability insurance policy.
5. Worker's Compensation Insurance
Do you have employees? You need worker's compensation insurance. It's not only sensible, in many cases it's also the law. You'll need to check with a lawyer familiar with the laws of your state about that.
Worker's compensation insurance is coverage for your employees who suffer injuries while on the job. Injured employees who are covered by worker's compensation insurance policies will have less of an incentive to sue you for damages because they'll already be compensated.
6. Data Breach Insurance
It's the Information Age. You are almost certainly conducting at least some of your business online, right? If so, then you need a policy that will protect in the event of a data security breach. Why is this necessary? Because a hacker could steal customer credit card numbers and/or the personal information about employees. You could be liable if that happens.
Business insurance might seem like one more challenging expense for the struggling small business owner. However, it is absolutely necessary to ensure asset protection and maintain company profitability.