Jun
03
Posted By
on June 3, 2014 in
How Choosing the Right Commercial Insurance Broker Can Protect Your Business

Choosing the right commercial insurance broker can protect your business
So you're in the market for business insurance but you're unsure how to go about finding the best option for your company? The solution to that problem is a simple one. You need an insurance broker.
An insurance broker specializes in analyzing various policies by different insurance companies. Additionally, a qualified broker also knows which companies offer the best value for the premium. In short, an insurance broker has already done all of the tedious research for you.
Here's how the right broker can protect your business.
1. A Good Broker Will Start By Understanding Your Business
A good insurance broker is genuinely interested in your business. That will be his or her starting point as you begin a dialog. The broker will gain an understanding of your business model and learn how you conduct your operations. That will all factor into getting you the best business insurance policy.
Be wary of brokers who are simply trying to sell you a policy. These are people who don't have your best interests at heart. They're just trying to make a quick commission. They're not interested in your business or finding the best policy for your company.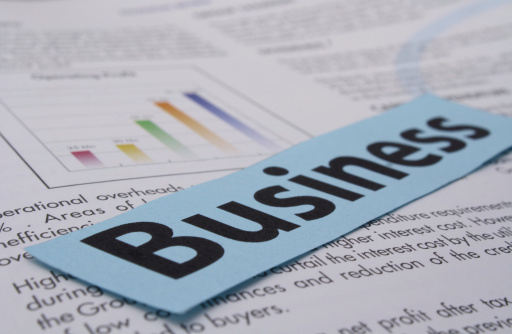 A good broker will want to know about your business
2. A Good Broker Will Steer You Away From A Bad Policy
One of the worst things that can happen to your business is to file a claim and then find out that you're stuck with an unscrupulous insurer who balks at paying you the money that you deserve. That can actually end up ruining your business.
Fortunately, a qualified broker knows which insurance companies have a history of unwillingness to pay when policy holders file a claim. That's because the broker is in the insurance business day in and day out and has been in it for years.
Your broker will steer you clear of insurance companies with a sub-par reputation. That way, you can be sure that you'll have a check in your hand shortly after you file a claim.
3. A Good Broker Can Help You Save Money
Your broker will not only set you up with a quality policy, you'll also get a policy that's a great value for the money that you're spending. A broker knows not only about the specifics of various policies, but also knows how much each one of those policies costs. That's the kind of knowledge that's indispensable.
Additionally, your broker can provide you with pointers about how to save money. Depending on your business model, some insurance companies may lower your premium if you have attended certain seminars, put in place safety programs, or use some type of risk management process.
When it comes to finding the right business insurance for your company, don't go it alone. Retain the services of a qualified broker and get the best policy for your company.
This article is about the safety and security that come with commercial insurance, and how the right broker can help you choose what's right for your business. Targeted to keyword 'commercial insurance brokers' which generates 1,000 searches per month.