May
04
Posted By
on May 4, 2014 in
What Does Contractor Insurance Cover?
Yes, independent contractors need insurance

If you're an independent contractor, then you might be wondering what type of insurance you need to cover yourself and your business. The answer to that is a strangely familiar one: It depends.

For starters, what kind of work do you do? If you're a software developer, you'll find that you have different insurance needs than someone who is an electrician. 

Second, do you have any employees? Many contractors need professional assistance to fulfill their responsibilities. Sometimes that work can come from other contractors. Sometimes it's from employees.

If you do have employees, then it's likely you'll be legally obligated to purchase workers' compensation insurance. That will cover your employees in the event that any one of them is injured on the job.

Here are a few other types of insurance coverage that you might need as a contractor.

1. Coverage For Errors And Omissions

If you're a contractor who provides professional advice to your clients, then it's likely that you'll need errors and omissions insurance. This type of insurance will cover you in the event that a client loses money after following your recommendations. Examples of contractors who need this type of coverage include accountants and tax advisers.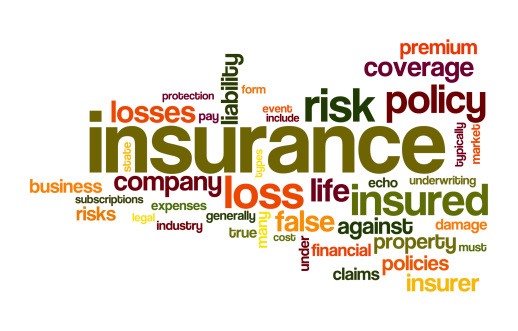 Accountants and tax advisers should get errors and omissions insurance


2. Coverage For Bodily Injury And Property Damage

If your contracting work involves the use of heavy machinery that can cause a lot of damage, either to a person or to somebody's property, then you should consider coverage for bodily injury and property damage. The sad truth is that mistakes can and do happen. In the event that something unfortunate occurs, you'll want coverage to handle the associated damages. Examples of contractors who need this type of coverage include plumbers and carpenters.

3. Coverage For Product And Liquor Liability

It may be that, as a contractor, you serve adult beverages at some of your functions. If that's the case, then you're opening yourself up to a massive amount of liability unless you have insurance. Someone could have a little too much to drink at one of your events and get into a car accident on the way home. The plaintiff might actually sue you as a contributor to the accident. You don't want to pay legal fees and, possibly, awarded damages out of pocket. Get some insurance instead.

4. Coverage For Medical Expenses And Disability

If you're a contractor, then you probably aren't part of a company's group coverage plan. If that's the case, then you'll need to buy your own health insurance. You certainly don't want to pay for your own medical expenses out of pocket. That's just too expensive.

As a contractor, you are your own boss and your business. Be sure to take care of both by obtaining the necessary insurance.