Jun
09
Posted By
on June 9, 2014 in
Drew Brees, NFL Tackle Louisiana Lawmakers Over Workers Compensation Bill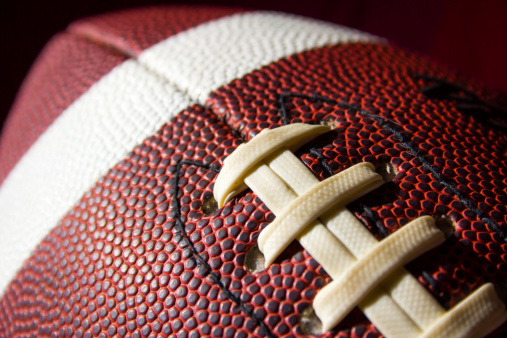 A proposed workers' compensation law pits Drew Brees against his own team
A bill currently before the Louisiana Legislature has placed celebrity quarterback Drew Brees against his own team, The New Orleans Saints. The proposed legislation would set workers' compensation benefits based on current, as opposed to future, income.

Brees Comes Out Swinging

In stating his opposition to the bill, Brees tweeted the following: "Don't get involved in politics often, but fighting 4 my teammates and Louisiana workers. Say no to bill 1069."

Bill 1069 is sponsored by Republican Rep. Chris Broadwater. It passed out of the Louisiana House in May and was sent to the Senate.

The bill calculates workers' compensation benefits for injured athletes based on their earnings at the time of the injury. However, Brees thinks that benefits should be calculated based on future earnings.

The NFL players' union agrees with him.

"Our union exists to protect the rights that are constantly under attack, by owners who don't need the money, but they simply want the money," said NFLPA Executive Director DeMaurice Smith.

"When we know that this bill is being pushed by the Saints, to limit workers compensation benefits that are provided for under our CBA, what conclusion are we left with."

The NFL players' union think workers' comp benefits should be calculated based on future earnings
Legislators Argue Over The Proposal

Broadwater says that the legislation will ensure that NFL players are treated just like employees in the rest of the state.

"If someone is working at Best Buy, selling TVs and they get paid by the hour plus commission and they get hurt in October, we don't say well, they might have sold a lot of TVs in December and then come up with a number of what might have happened in the future," said Broadwater.

Republican Rep. Pat Connick voted against the bill. He said that it would amount to a complete disregard for the contracts between the NFL and its players.

"If you're injured during the time frame that contracts in place, you cannot fulfill your contract, so you have a loss of earning capacity," said Connick.

Broadwater says that he's discussed the proposed legislation with Saints officials.

"Do I believe that the Saints organization supports what I'm doing, yes I do believe they do," said Broadwater. "I never got a phone call from Tom Benson asking me to file this bill."

A Louisiana Senate committee narrowly approved the bill. It now awaits a full vote in that chamber.