Jun
30
Posted By
on June 30, 2014 in
Kia's Dancing Hamster Guy Busted on Insurance Fraud Charges
One of the dancing hamster actors from the famous Kia ad has been charged with insurance fraud
A 27-year-old Los Angeles man has been arrested for insurance fraud. Authorities claim that he was collecting disability insurance while he was being paid to dance professionally. As a giant Hamster. In a Kia commercial.

Truth is, indeed, stranger than fiction.

Have You Seen The Commercial?

You might have seen Kia's commercial that went viral. It starts off as an apparent advertisement for a video game. Well-armed cybernauts are engaged in some type of warfare in a post-apocalyptic or other-worldly sci-fi environment. It's not a typical beginning to a car commercial, but it's not supposed to be. It's meant to grab your attention.

Then a Kia pulls up. It might seem odd that a compact vehicle would enter into a scene filled violent laser battles, but the weirdness for this commercial hasn't even started yet.

The passengers of the car emerge. As it turns out, they're a bunch of giant hamsters who, based on their appearance and music preference, apparently consider themselves to be aficionados of hip-hop culture.

After giant hamsters have stepped out of the vehicle, they begin dancing to LMFAO's "Party Rock Anthem." As giant hamsters tend to do.

The hamsters clearly have rhythm. Their gyrations are perfect. Their transitions are flawless. 

Eventually, the cybernauts begin dancing with them. Apparently, LMFAO is popular with well-armored futuristic soldiers.

The end result is the cessation of violence as the cybernauts perfect their dance moves. The militants beat their lasers into lariats. Warfare ends, and the giant hamsters drive away in their Kia, leaving the promise of peace to that once dystopian environment.

Insurance Fraud

What turned out to be a great commercial for Kia is now bad news for Leroy Barnes.

Barnes was one of those dancing hamsters. While he was dancing for that commercial, he was also allegedly collecting disability insurance.

It doesn't take an expert choreographer to realize that whoever was dancing in those giant hamster costumes was not physically disabled. The style of dancing in that commercial required dancers who were in good shape. This is especially true of people dancing while wearing a giant hamster costume.

According to California Insurance Commissioner Dave Jones, Barnes has been deceiving doctors.

"Fraudulently collecting disability benefits is not only illegal, it disrespects legitimately injured Californians who are unable to work," Jones said in a statement.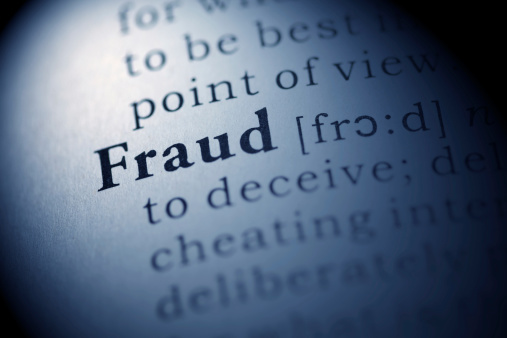 Disability insurance fraud disrespects those who are legitimately injured
Barnes claims that he was struck by a piece of ceiling during a sound check in 2010. For the next year, he received more than $51,000 in disability insurance. 

Barnes has also allegedly claimed that he wasn't employed during the year that he received the disability insurance. However, that was when the commercial was filmed.

Barnes is due to appear in court on July 2.